Clowning:  a workshop about clowning and the making of joy within the practice of solidarity and healing.
Mala Badi (they/them)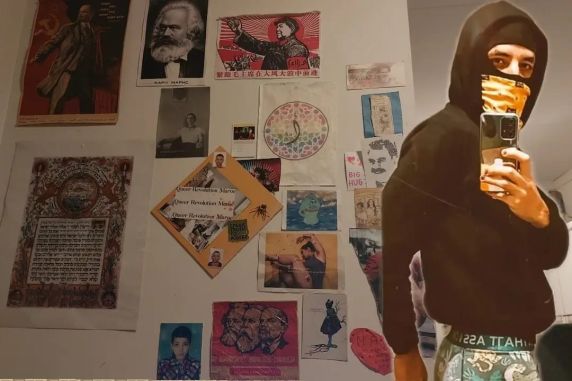 Mala Badi born in 1992, Casablanca, Morocco currently lives, works and studies in Amsterdam. Their performances and installations are a manifestation of their position on violence, collective trauma and separation. Questions on identity and intersectionality are central to their work and their art practice and their creative process sits side by side with their political engagement as an activist. They are currently working on the concept of North African masculinities which will be presented as a series of installations, lectures, and performances in 2022. Alongside this they are currently pursuing a masters research on how art and embodiment can create social change at the Sandberg Instituut within the department 'Ecologies of Transformation'.
If you are queer and have a refugee background, you can participate in this workshop for free. Please contact Fabian Holle on Facebook, Instagram or via e-mail (Dit e-mailadres wordt beveiligd tegen spambots. JavaScript dient ingeschakeld te zijn om het te bekijken.) for information and sign up.
CLOWNING, with Mala Badi
Sunday, 6 March 2022 - 13:00h (together with Jerrold Saija)
Framer Framed
Oranje-Vrijstaatkade 71
1093 KS Amsterdam