In this workshop Maha will talk about, and practice together, with rope play, role play and consent. Paying attention to submissive (queer, migrant, refugee) narratives and experiences, and placing it in a political perspective (with topics like SM, shaming, safety, privilege & consent). We will create a safer environment to share stories, practice and have fun.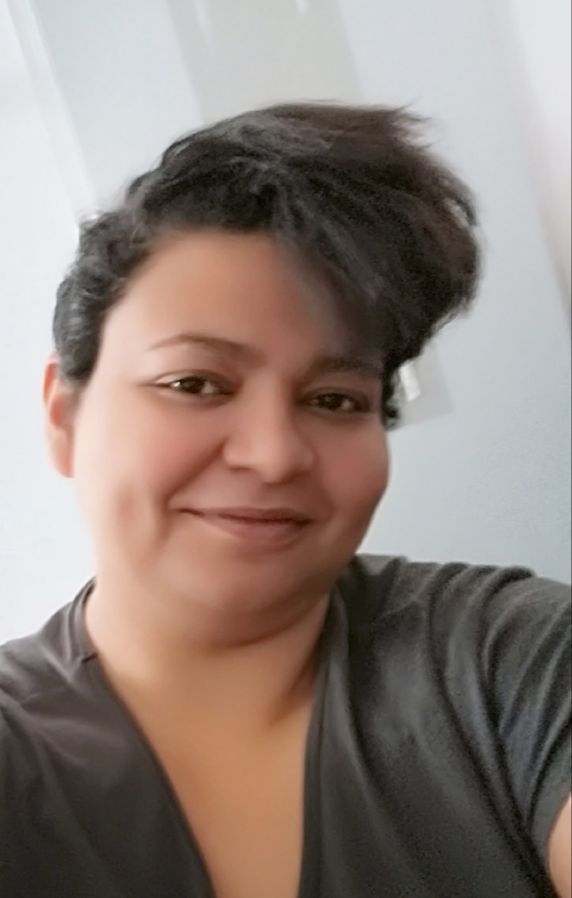 Afterwards, Fabian will start a conversation about consent within this research project. The university asks to read and sign a consent form when participating in this (or any) research project to maximize safety and minimize risk. We hope that through this workshop, we make such a discussion about consent more humanizing, pleasant and fun!
Maha Youssef (she/her)
Maha Youssef is an LGBTI rights advocate from Egypt. For more than 10 years, she has been contributing to LGBTI organizing as the chairperson of Bedayaa organization, an LGBTI organization working in the Nile Valley area (Egypt and Sudan). After moving to Amsterdam in 2015, she cofounded Sehaq Queer Refugees Group, a refugee-led LGBTI grassroots organization in the Netherlands that works on creating safer spaces for LGBTI refugees, especially from Middle Eastern and North African backgrounds. 
If you are queer and have a refugee background, you can participate in this workshop for free. Please contact Fabian Holle on Facebook, Instagram or via e-mail (This email address is being protected from spambots. You need JavaScript enabled to view it.) for information and sign up.
THE ART OF RESTRAINT - rope play & consent, with Maha Youssef
Sunday, 30 January 2022 - 13:00h - 16:30h (we start with soup and bread)
Framer Framed
Oranje-Vrijstaatkade 71
1093 KS Amsterdam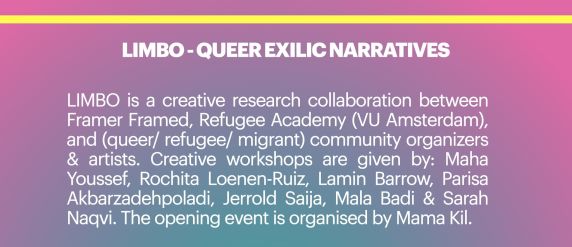 THE ART OF RESTRAINT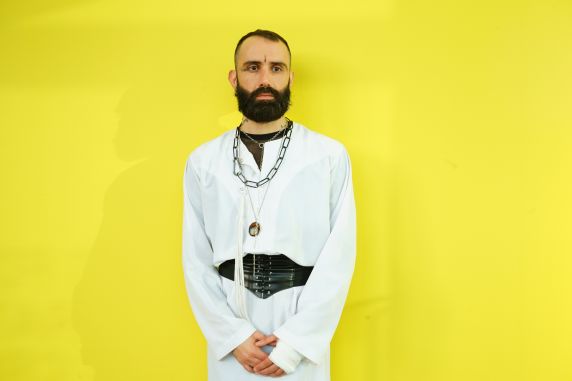 Alaa (they/them). Art director of queer underground events [from Syria, 6 years in NL].
This picture was taken on the first day of LIMBO at Framer Framed. We made a start at creating a safer space for queer exilic narratives while practicing, and reflecting on, consent as an ongoing engagement. "I need a vacation from this discrimination situation, even just for one hour" (Alaa).
Photo by Amin MA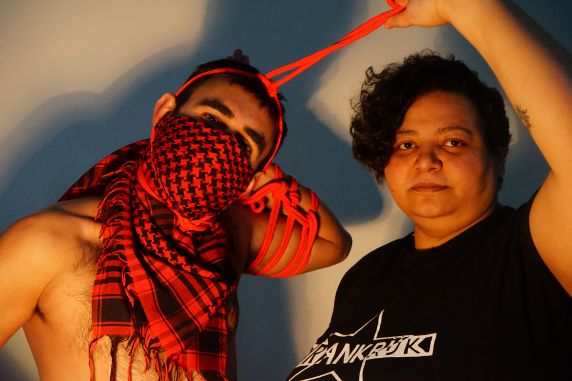 Left: Amin (they/them). Artivist, conceptual artist, currently studying at Gerrit Rietveld Academy [from Iran, 8 years in NL].
Right: Maha (she/her) LGBTQI+ activist, chair of Bedayaa organization and co-founder of Sehaq Queer Refugees Group [from Egypt, 8 years in NL].
Maha showed us some rope play techniques and reminded us on the importance of consent, sex positivity and body positivity. Specifically, from a perspective of a submissive queer fem. Making space to reflect on feelings of shame (that society puts on us).
Photo by Alaa Ammar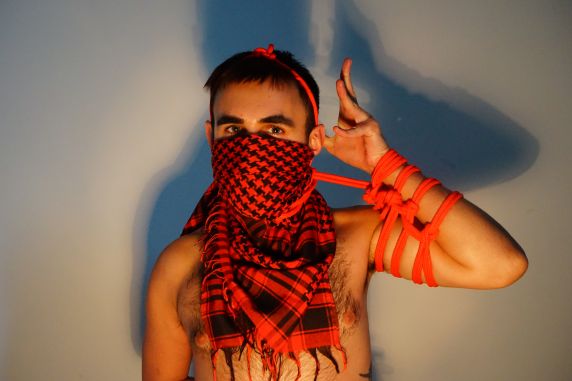 Amin (they/them). Artivist, conceptual artist, currently studying at Gerrit Rietveld Academy [from Iran, 8 years in NL].
"…after I attend the workshop and practice the constant consent checking in with myself and others to make sure each decision is based on what I really want in the moment . . . and sharing what we shared, your openness gave me a strength that only the community can give and I felt the community power after the session!" (Amin).
Photo by Alaa Ammar