Team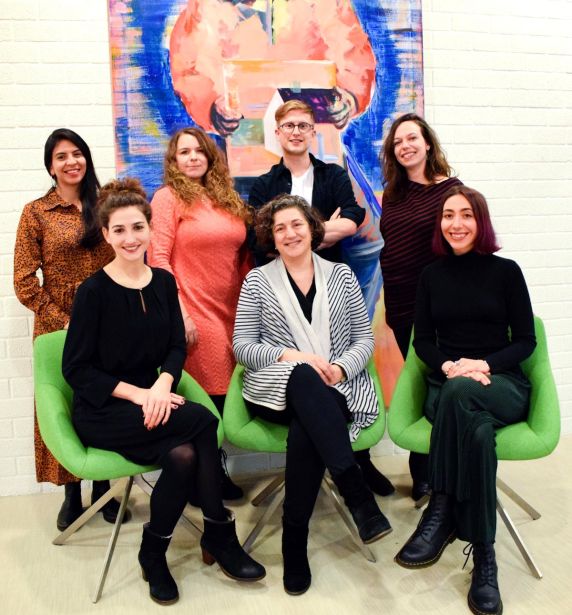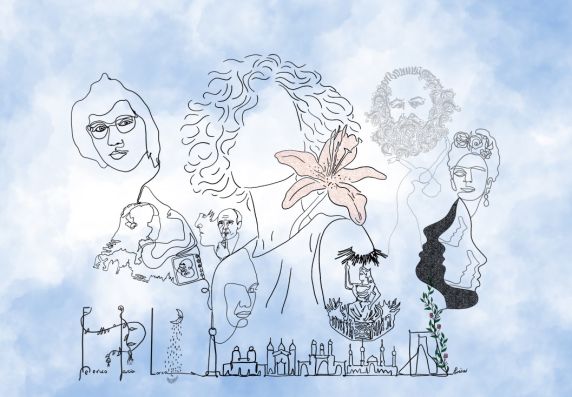 professor
Halleh Ghorashi
Halleh Ghorashi is Full Professor of Diversity and Integration in the Department of Sociology at the VU (Vrije Universiteit) Amsterdam, the Netherlands. She is the author and co-author of several books and has published many articles on topics such as identity, diasporic positioning and cultural diversity both inside and outside organizations.
Her most recent international book publications are the edited volumes: Contested Belonging: Spaces, Practices, Biographies (together with K. Davis & P. Smets, eds., Emerald 2018) and Scholarly Engagement and Decolonisation: Views from South Africa, The Netherlands and the United States (together with M. Crul, L. Dick & A. Valenzuela, eds. Sun Media 2020).
In 2017, she received this prestigious VICI grant on Engaged Scholarship and Narratives of Change from NWO. In 2018, she is appointed as a Crown Member of the SER (Dutch Social Economic Council) and in 2020 as a member of KNAW (The Royal Netherlands Academy of Arts and Sciences).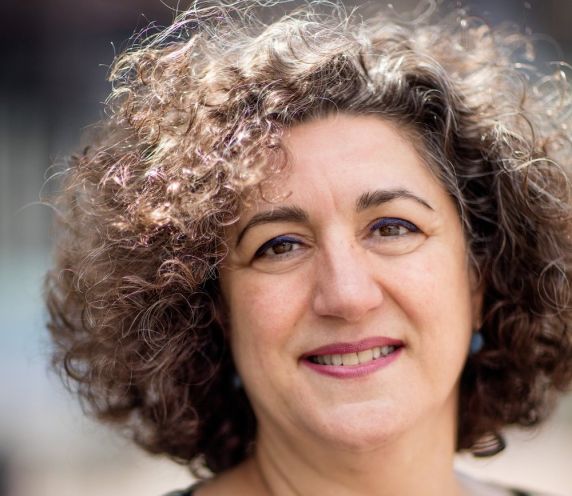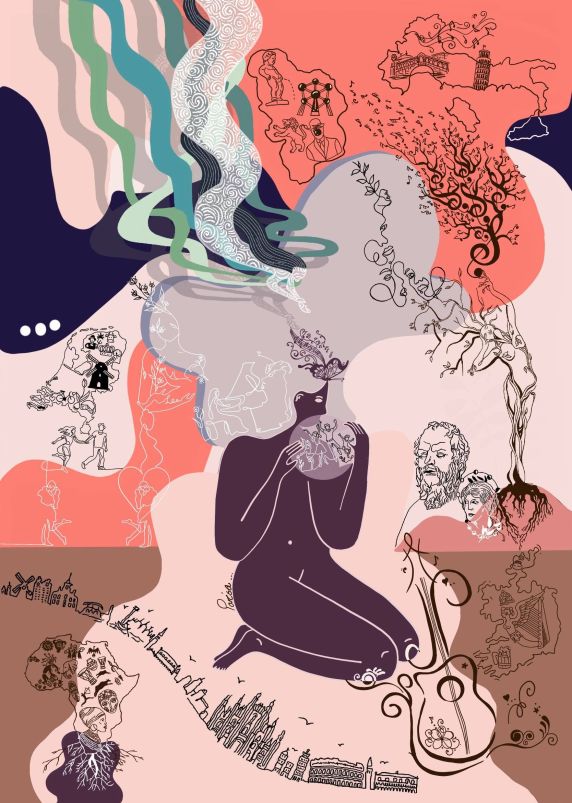 post-doc
Elena Ponzoni
Elena Ponzoni connects in her work the fields of diversity and inclusion, philosophy of language and sociology of science. She has worked with research themes such as the role of migrant organizations in the Dutch welfare state, the inclusion of refugees in the labour market, how parenting support professionals engage with diversity, and the potential of social sciences to contribute to social change through forms of co-creation and participatory reflective research.
She is the coordinator of the Refugee Academy and launched this initiative together with Halleh Ghorashi. Next to designing and organizing meetings together with various partners, she coordinates various ongoing research projects, writes proposals for future research in co-creation with societal partners, supervises students and junior researchers and maintains contacts with the Refugee Academy network. Furthermore, she also contributes as post-doc researcher to the Engaged Scholarship and Narratives of Change research project.
'My hope is that the processes of reflection, knowledge production and learning together that we initiate can lead to actual improvement of the lives of refugees in the Netherlands and empower committed people from different positions to actually contribute to more inclusive spaces in society.'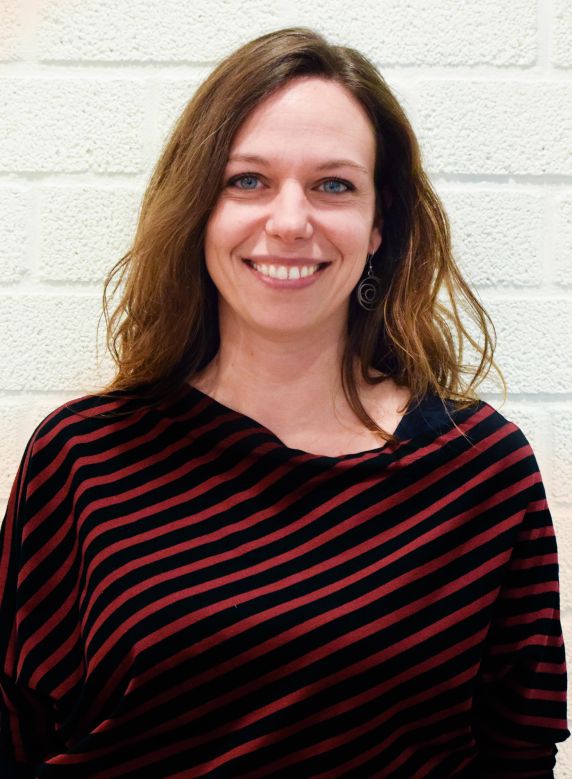 dr. Phoebe Kisubi Mbasalaki
I'm Phoebe Kisubi Mbasalaki, I refer to myself as a nomadic subject, I was originally born in Uganda but have lived on several continents. I recently moved to the University of Essex where I'm a lecturer at the Department of Sociology, before that I was based in South Africa. My research focuses on gender and sexuality and it's intersections with race and class.
The starting point would be doing my bachelor there. This was both being equipped but also becoming of a political subject, being conscious and getting to know the South African context in terms of colonialism and apartheid. I grew up watching this in television but living there opened up these intersections between race, class and gender, so I became politically aware as a student in that space. That awareness led me to seek social justice and I think that awakening led me to feel at home in South Africa.
Since then, all my academic work has been rooted in social justice. That's the strong connection: South Africa is where I became awoken!
And I also studied at the University of Cape Town, which is a beautiful city! Who would not love to wake up at the mountain or the sea? I also got fully introduced to enjoyment in terms of food and wine. I also have really strong interpersonal connections at the university from my student days, many of whom I still connect with now. Many of them are still in Cape Town and are doing really amazing transformative work at the university, and were really influential in my progress as an academic. I'm still connected to them while I work in different places, every time I go back there, I feel at home because of these bonds. I have my South African family as I called them.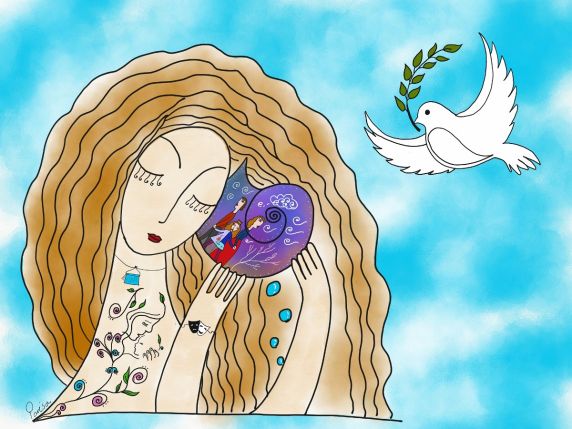 post-doc
Tara Fiorito
Tara Fiorito is a critically engaged sociologist and ethnographer who wrote her PhD on the politicization, emancipation, subjectivity and agency of undocumented Latino youth in Los Angeles (UvA). Her research background, interests, and expertise include topics such as migration, refugees, diversity, inclusivity, emancipation, identity/subjectivity, social movements, and urban geographies and -dynamics.
She mostly uses critical-, feminist- and decolonial theory  and engages in theatre projects with migrants and refugees in the Netherlands and the United States. As part of her commitment to engaged scholarship she co-directed (with Dirk Eisema) the documentary film Undocumented and Unafraid in Los Angeles.
Tara is involved as post-doc for the Engaged Scholarship and Narratives of Change research project. Her postdoctoral research focuses on challenges and opportunities for promoting refugees social inclusion through engaged scholarship in South Africa and the United States.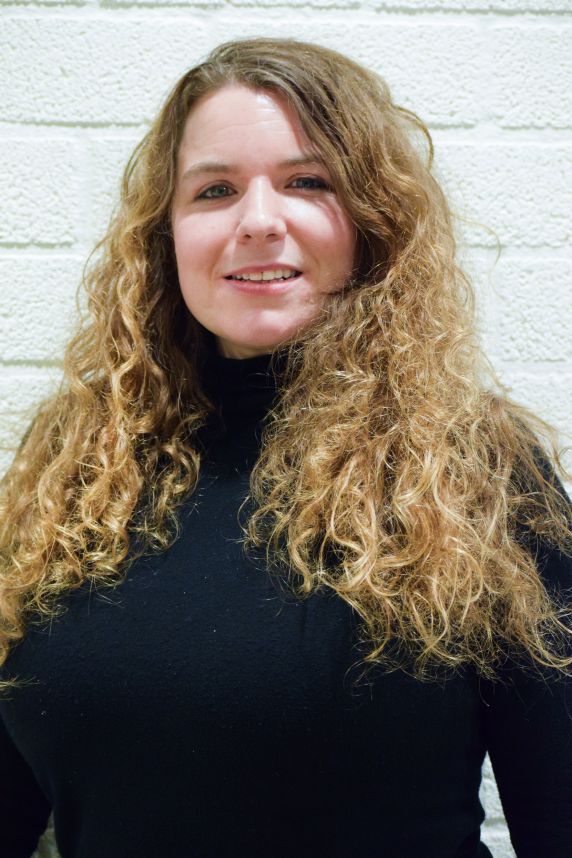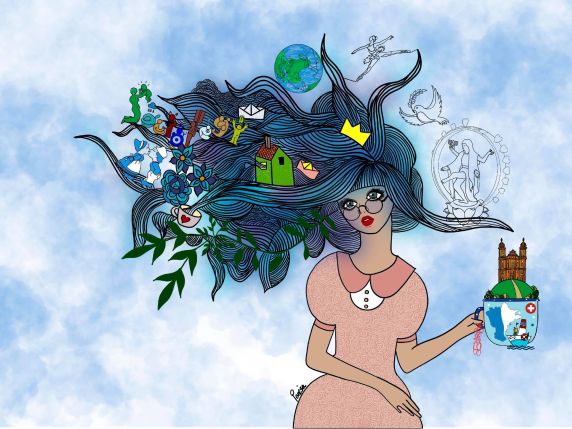 PhD, Netherlands
Maria Rast
Maria Rast obtained the title Master of Law (summa cum laude) from the University of Bern, Switzerland, in 2014 and Master of Science (cum laude) in Sociology from VU Amsterdam, the Netherlands, in 2017. From 2015-2017, she worked as a student fellow and student assistant at the Department of Sociology and as coordinator of the Migration and Diversity Centre at VU Amsterdam. During this time, she conducted research on community initiatives for and with refugees in Amsterdam.
Since January 2018, she has been working as a PhD candidate for the Engaged Scholarship and Narratives of Change research project and as lecturer at the Department of Sociology of VU Amsterdam. Her research is affiliated with the Refugee Academy and focuses on challenges and opportunities for promoting refugees' social inclusion through engaged scholarship. In addition to her research activities, she also has teaching obligations within the Sociology bachelor and master.
'My personal and professional ambition within the Refugee Academy is to promote refugees' inclusion in Dutch society and to increase the impact scholars have on such endeavours.'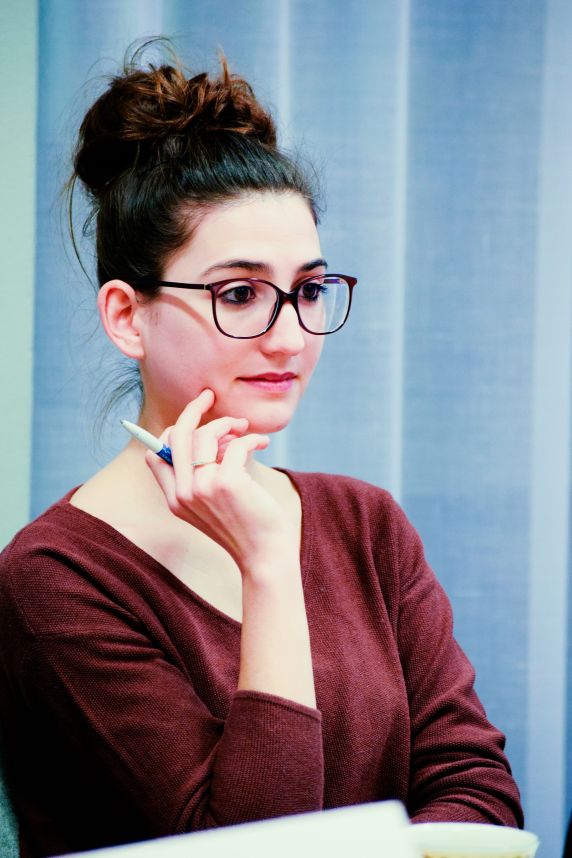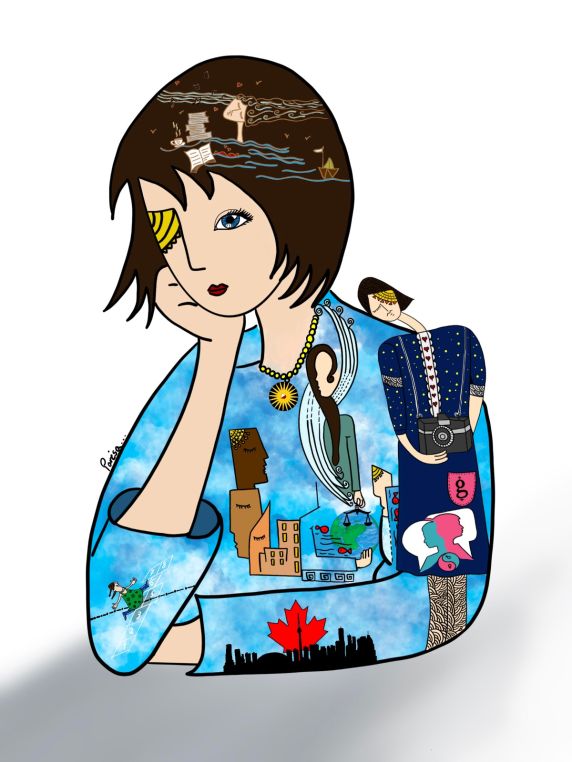 PhD, United States
Alexandra Greene
Alexandra Greene holds a Master of Arts in Gender Studies, a Graduate Diploma in Communication and Media Studies, and a Bachelor of Arts (Honours) in English Literature and Philosophy. For her MA thesis, she drew upon ethnographic fieldwork completed at a refugee camp in Greece, in order to explore the affective, digital practices of refugee women waiting to travel onwards. Her research interests include gender, media, migration, agency, emotionality, social justice, solidarity, and research-creation.
In January 2019, she started her PhD in Sociology at VU Amsterdam under the supervision of prof. dr. Halleh Ghorashi as part of the Refugee Academy's project on Engaged Scholarship. Her research explores the cooperation between academia and society in the United States in promoting the social inclusion of refugees.
'As someone who believes that academia can and should play a role in social justice, I believe it is not only productive but ethically imperative to treat research as an opportunity to build linkages between academic communities and communities that exist outside of the academy, particularly communities most heavily impacted by systemic inequalities.'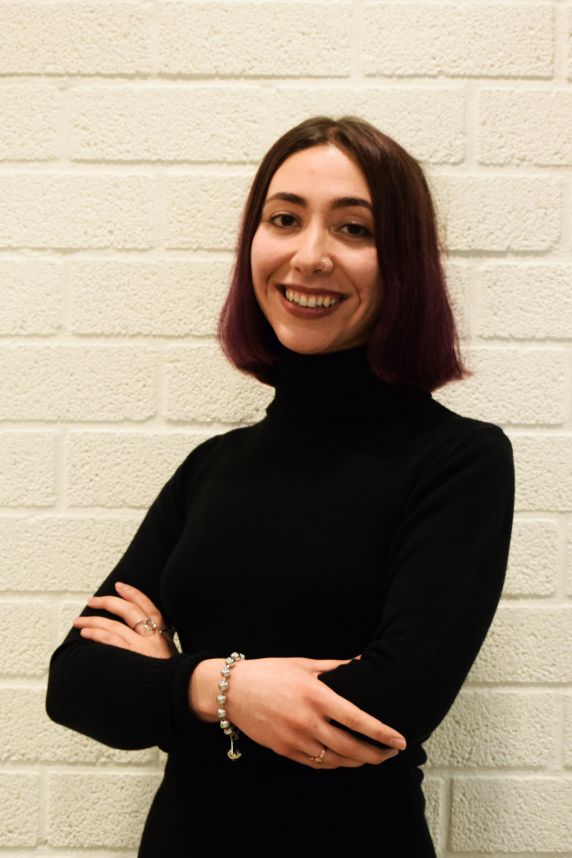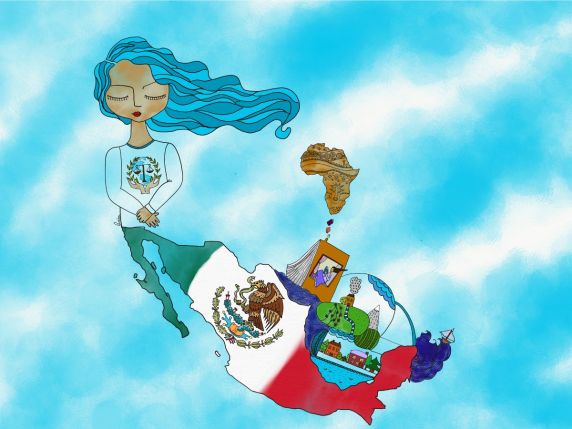 PhD, South Africa
Miriam Ocadiz
Miriam Ocadiz has a multidisciplinary background focussing on African Studies. Her very first studies were Hispanic Literature and Language at the UNAM in Mexico, followed by a bachelor in International Studies where she specialised in African Culture and Politics. Afterwards, she did a research Masters in African Studies dedicated to the Cuban medical cooperation in Mozambique and the contemporary embodiment of solidarity.
Throughout her personal and academic background, she has developed a passion for South-South cooperation from a decolonial perspective, along with processes of migration in relation to diversity. Currently, she is a PhD candidate within the Refugee Academy project on Engaged Scholarship where she focuses on the context of South Africa and its comparison with the USA and the Netherlands.
'I wish to connect my own PhD project with civil society, policy making and creative initiatives that are rising in the Netherlands, South Africa and worldwide. I truly hope that I can contribute to the Refugee Academy, from a position of humbleness, with a critical perspective on engaged scholarship.'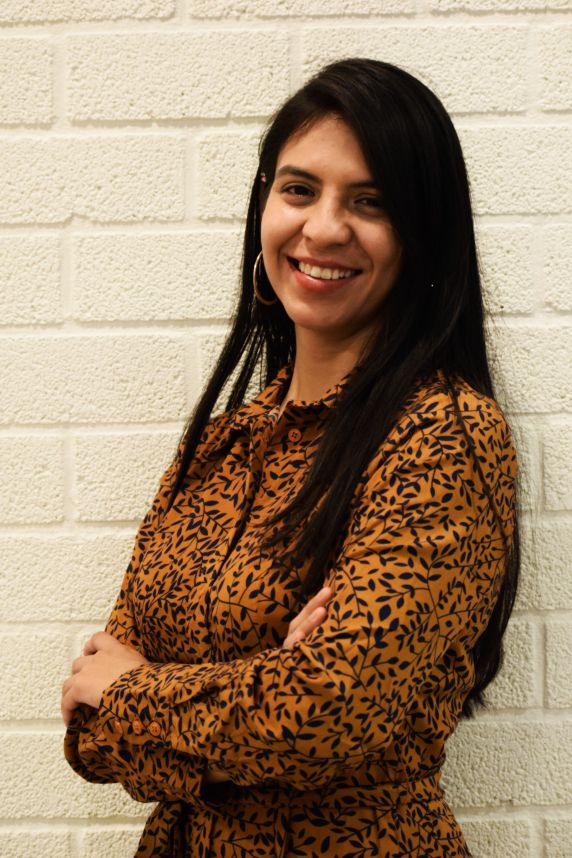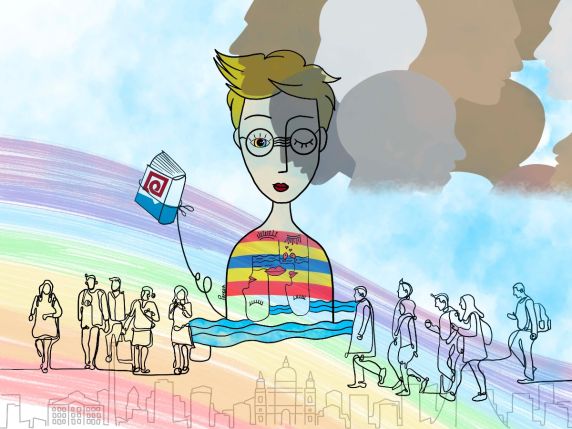 coordinator
Kay Mars
Kay Mars holds a Master of Science in Cultural Anthropology and Development Studies (Radboud University) and a Master of Science in Human Geography (University of Amsterdam). With a specialization in 'Diversity, Multicultural Citizenship and Urban Geographies', their latest thesis project revolved around the mapping of urban queer sexualities in Porto Alegre (RS), Brazil.
Kay has been involved in the Migration and Diversity Centre at Vrije Universiteit Amsterdam from 2017 until 2019, where they coordinated seminars, forums, and academic workshops on issues related to Migration and/or Diversity. Currently, Kay is involved as project coordinator for the Engaged Scholarship and Narratives of Change research project.
'My personal ambition is to continue and enlarge the unique approach to refugee inclusion that the Refugee Academy has followed in the past years. I see it as an encouraging challenge to build bridges between theoretical knowledge and personal, lived experiences of people, and to explore the different relationships between the two. I feel that the most central to the Refugee Academy is its engaged character and facilitating a democratic research context.'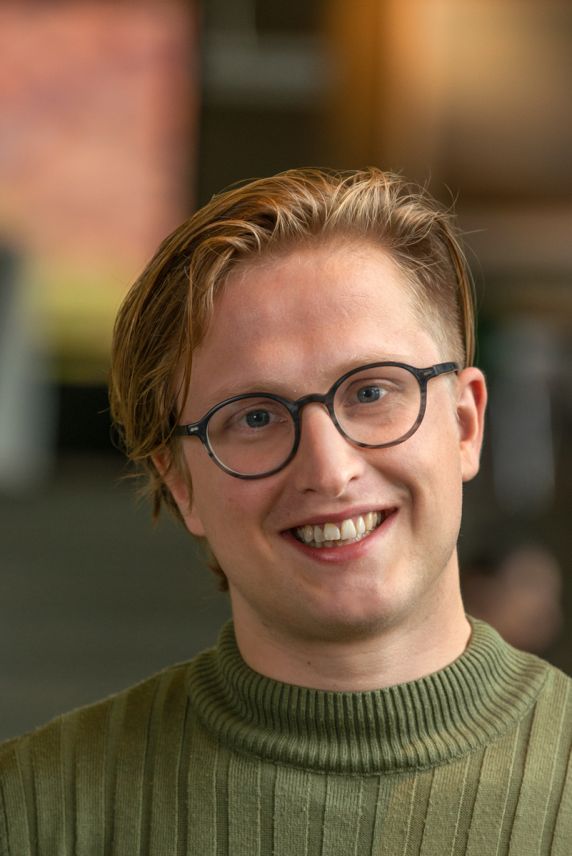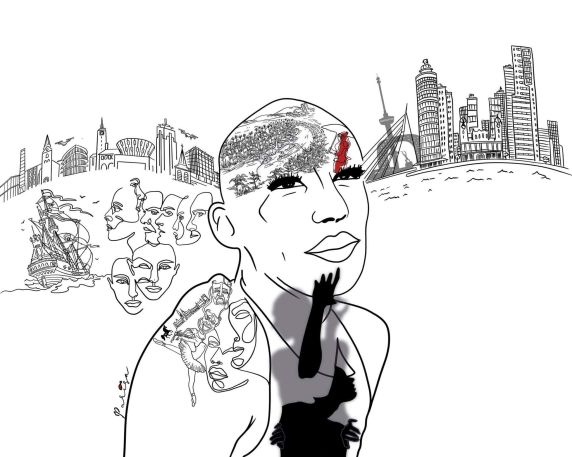 PhD, the Netherlands
Fabian Holle
Fabian Holle (they/them) graduated as an actor/theater maker at the HKU (University of the Arts Utrecht, the Netherlands) in 2004. They worked with directors, choreographers and performance artists, co-founded the theater collective Ponies (2005–2015) and performs as drag persona Massiah Carey. In 2020, they completed a Master of Science in sociology (cum laude) at the VU Amsterdam, the Netherlands. They won the 2020 ARC-GS MA Thesis Prize (Amsterdam Research Centre for Gender and Sexuality at the University of Amsterdam).
In their thesis, Fabian analyzes how art practicing LGTBQ+ refugees resist and challenge the exclusionary social structures they encounter. Currently, they work as a teacher and teaching-assistant for the master's program in Sociology at the VU, and as a University Research Fellow with prof. dr. Halleh Ghorashi for the VICI project: Engaged Scholarship and Narratives of Change.
'I wish to increasingly connect with (LGBTQ+) refugee and migrant communities in the Netherlands and abroad, to share and exchange knowledge and experiences that contribute to more equality, inclusion, visibility and agency.'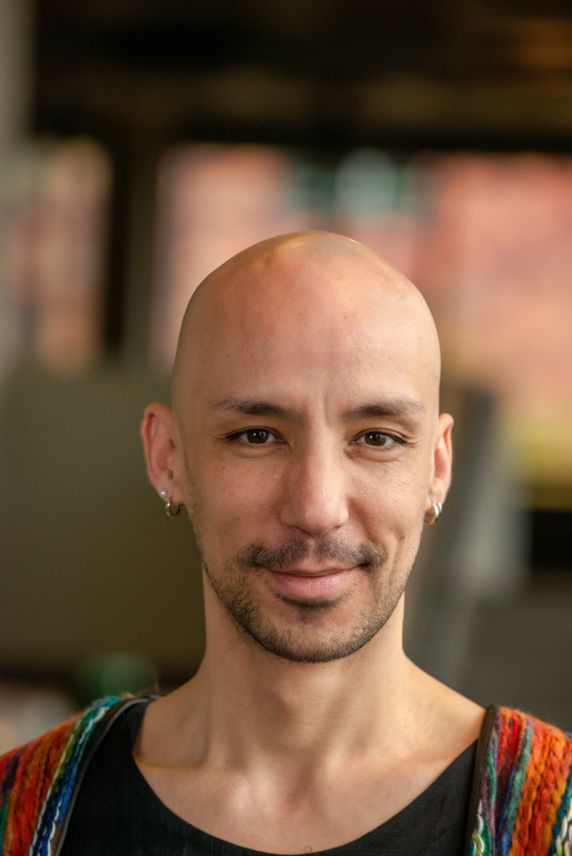 Sajad Salmanpour
I am Sajad Salmanpour, glad to introduce myself to you! From the first of June, I started working at VU as a junior researcher. Since that time I'm involved in the Limbo project of Fabian Holle. Since October I'm the project coordinator for the Refugee Academy and the VICI group. My educational background goes back to 2007 when I started my bachelor in the social science-specific field of Social research in Tehran, After the second year, I was involved with some urban research projects for the municipality of Tehran. After my graduation in 2011, I started working as a researcher for several institutes with wide and diverse research projects in urban planning, child labour, women's rights, vandalism from a specific group of youth, and…etc.
In 2014 I started my research master in sociology which I finished in 2016 with my master's thesis: Social and cultural changes in Iran approach Semiotics (Semiology) of B. Beizaie's movies (in this research I used Semiotics of Charles Sanders Peirce to analyse semiotics in the film). At that time I find my interest in qualitative research methods. my interests are research projects on refugees and immigrants, lgbtq+ rights, empowerment, inclusivity and diversity.
I am very happy on being part of the sociology department. I'm looking forward to meet you!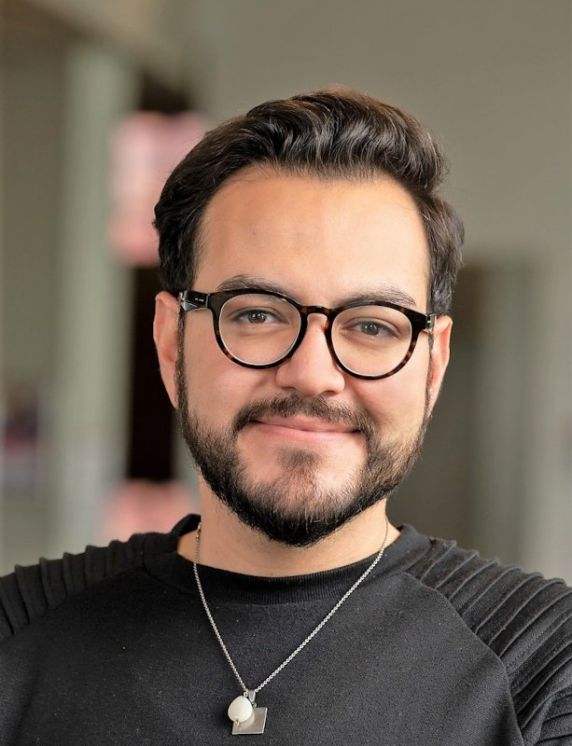 core team
The core team of the Engaged Scholarship and Narratives of Change research project contains eight members: four PhD candidates, two postdocs, one project leader and one project coordinator. The research will be conducted in close collaborations with four well-known international scholars spread over four different universities.